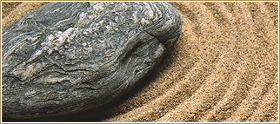 MEDICAL WELLNESS
"For us, Medical wellness describes an empirically proven professional health service that, improves the subjective feeling of health. It strengthens the regenerative and harmonizing performance of our bodies which is essential for many elements of preventative medicine and is fundamentally supportive for a health-conscious lifestyle."

Our Medical wellness essentials
Understanding
the human bodies balancing strategies is extremely important and we therefore take the time to make a complete diagnosis of harmonizing or disharmonizing processes using standard techniques of Traditional Chinese Medicine. This is followed by selecting therapies from our services that specifically apply to specific issues. In other words, an optimal match between personalized treatments and patient needs.
Meridian treatment
packages are one of the most popular treatments options offered by Wellmed medical wellness
Choose between
10 different medical wellness treatments or arrange a package with the help of a Wellmed consultants.
Wellmed Medical Wellness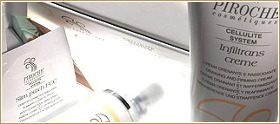 NATURAL COSMETICS
PIROCHE COSMETICS IS AN ALL- NATURAL COSMETIC PRODUCT
Wellmed studio is the Hungarian Reference center for the Bioaroma and all-natural cosmetic producer Piroche SRL based in Meran, Italy. Wellmed guests can get a first hand impression of a world where Health and Beauty intermix and naturally harmonize all aspects of Cosmetic treatments. Piroche Cosmetics have been all-natural and pure products from the start and strengthen each product's effectiveness through principals and techniques of Chinese

Body shaping
The real secret to effective body shaping is first understanding the individual needs of a client, harmonizing imbalances and then applying the best medical technologies which enhance and speed sustainable results. Wellmed developed Slim Concept personalized treatments which not only apply external shaping but also factors into account internal processes.
Wellmed Natural Cosmetics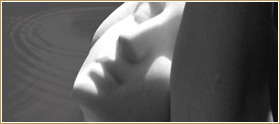 MEDICAL AESTHETICS
Laser Facial Rejuvenation and hair epilation
Natural Aging is a fact of life. The Wellmed Aesthetics goal is find a non-surgical solution which restores and maintains original youthful skin without resorting to drastic medical measures. Laser technologies for example, provide alternatives to Rejuvenation, Hair removal, vein therapy, rosaceous or acne issues.

Combining energy sources such as laser, impulse laser, fractional laser, radio-frequency current, infra-light, vacuum, etc. complement each other and are used in combination so that only their positive effects are screened in while negative effects screened out. Wellmed professionals have been trained in effectively using these technologies so that the maximum results are achieved with minimum intervention keeping your skin in its best shape and form. Wellmed Medical Aesthetics