Meridian treatments
The meridian system
Changes in outer body appearance for example facial features, posture, skin texture or obesity reflect the body's energy flow. This energy flows through channels directly underneath our skin in a system called the meridian system. This system is connected to our vegetative nervous system, which through our spinal cord nerves connects to our brain, organs and muscles. Our meridian system is almost like a cushion of energized tissue which on one side, is pushed and pulled from wind, heat, toxins or gentile massages from our outside world. The other side of the cushion being pushed and pulled from inner stress, body organs, disease or fatigue. The beauty of this system is that it can expand, absorb like a shock absorber, compensate, communicate and harmonize. It is our energizer and shock absorber between the outside world and our most inner body and thoughts. Chinese medicine mapped our meridians into an atlas of acupuncture points which are portals with which we can influence our cushion of energy. Pressure, stimulation, herbs massage all influence these acupuncture points in different ways. All these have developed into techniques widely used in medicine, health promotion and medical wellness. This is the bases on which our meridian treatments are built on. Bio aroma herbs, gentle massage, cupped and stimulation of our acupuncture points. All this positively influences our meridian system which directly influences our nerves system which in turn affect our organs, emotions and in short every cell of our bodies. Ultimately our state of health or dis-health.

Meridian treatments are non-invasive and extensively integrated with our cosmetic and aesthetic treatments. They are the bridges with which we can enhance and coordinate our treatment programs into one holistic aimed project; non invasive aesthetic rejuvenation and promotion of health in both mind and body.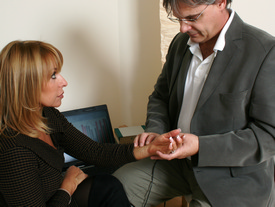 Meridian consultation
We start our treatments with a thorough analysis of our clients harmonies or disharmonies in their meridians using classic techniques of traditional Chinese medicine. This is then incorporated into a complete treatment strategy including cosmetic or medical aesthetic elements
Meridian treatments
• Bio aroma oil massages on specific meridian systems
• Special cupping methods developed by Piroche cosmetics for the treatments of skin detox and meridian blockage release.
• Electro stimulation acupuncture
• Meridian treatments are non- invasive, very relaxing and pleasurable. A post treatment measurement is sometime done to assess results.
• Meridian treatments are excellent preventative treatments for illness or emotional fluctuations in overwhelming situations we find in everyday life.